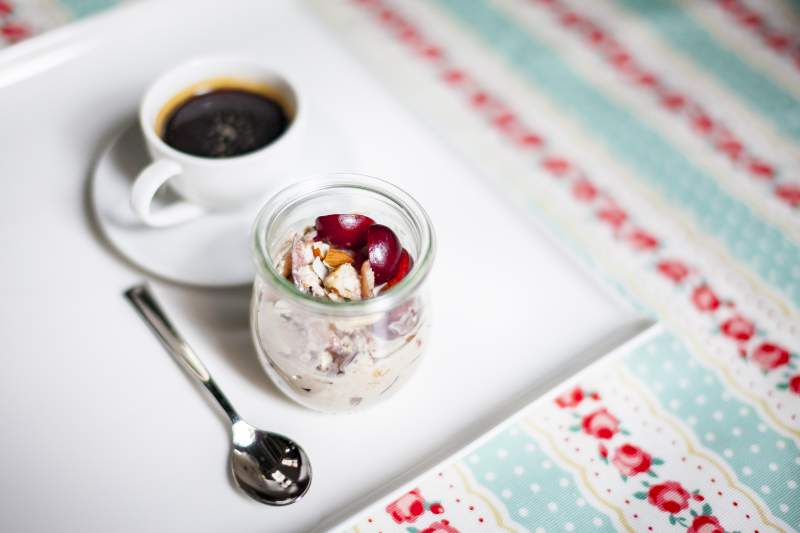 Ingredientes / Ingredients
1 cup gluten free old-fashioned oats
2 cups unsweetened almond milk
1 cup Jerte Picota cherries, sweet or tart cut in half
2 tablespoons ground flax seed
1 tablespoon unsweetened coconut flakes
1 tablespoon raw unsalted almonds, chopped coarsely
1 tablespoon raw pumpkin seeds
1 tablespoon lemon juice
1 teaspoon ground cinnamon
¼ teaspoon fresh ground cardamom
Pinch of sea salt
Serve with fresh Jerte Picota cherries, halved
Mix all the ingredients in bowl until combined. We like keeping the Jerte Picotas in halves, but you can "mash" them with the back of a fork to soften, then stir.
Soak ideally for 2 hours or until soft about 30 minutes, overnight works well if you want to make it ahead of time.
Enjoy cool or room temperature.